Supermicro, as a true original equipment manufacturer is using LSI/Avago and hm… now Broadcom chips to make their own host bus adapters and RAID controllers, which normally are more economically priced than the matching LSI models and at the same time have the same features, performance and can be used with LSI Storage Manager.  Because many HBA s and RAID cards are used in proprietary systems the storage controller products of Supermicro may be very specific to their product portfolio.  Whether in Supermicro proprietary or standard form factor the HBAs and RAID cards are based on one of the ROC (RAID-on-Chip) CPUs that represent the SAS storage technology generation.
LSI 2008, LSI2108 and LSI2208 are the ROCs that provide the 6Gb SAS performance and functionality.  And, well, their time has come.
We received a notification from Supermicro that the last time a customer may place a confirmed order on any of the controller cards based on 2008 and 2208 chips is 8 October 2016 and the last date when the cards may be shipped is 31 July 2017.  LSI2208 processor continues to be available for now.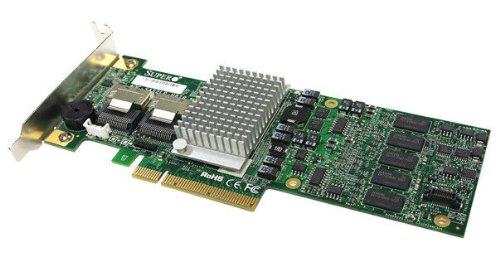 Affected Host Bus Adapter Models Based on LSI 2008 Chip
AOC-USAS2-L8A-IS018
AOC-USAS2-L8E
AOC-USAS2-L8I
AOC-USAS2-L8IR
AOM-SAS2-L8
AOM-SAS2-L8-2-IS019
AOM-SAS2-L8-IS019
AOM-SAS2-L8-NS021
BPN-ADP-E16-L
BPN-ADP-SAS2-L6I
BPN-ADP-SAS2-L6I-RI13
BPN-ADP-SAS2-L6I-NI22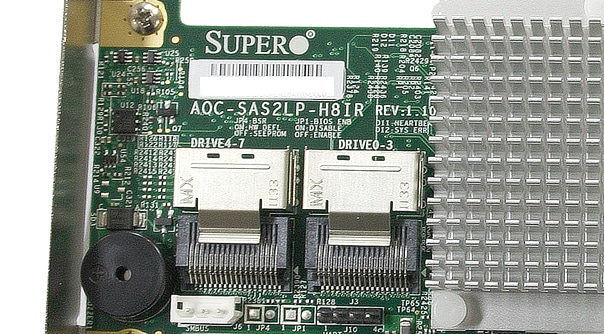 Affected RAID Controller Models Based on LSI2108 Chip
AOC-SAS2LP-H4IR
AOC-SAS2LP-H8IR
AOC-SAS2LP-H8IR-16DD
AOC-SAS2LP-H8IR-VV002
AOC-USAS2LP-H8IR
AOM-SAS2-H8
BPN-ADP-SAS2-H6IR