Published

Nov.30 2016,18:00 PM (GMT+8)



TrendForce Reports SSD Prices to Register Largest Sequential Increase for 2016 in This Fourth Quarter and Will Keep Climbing in First Quarter of 2017
Client-grade SSDs of mainstream capacities for the PC-OEM market are expected to witness the largest sequential increase in average contract price in almost a year for the fourth quarter of 2016, according to DRAMeXchange, a division of TrendForce. Set against the third quarter, the average contract prices in the PC-OEM market for mainstream client-grade SSDs using MLC NAND Flash are estimated to rise by 6~10%. The average prices of mainstream client-grade SSDs carrying TLC NAND Flash are expected rise by 6~9% sequentially in the fourth-quarter PC-OEM market.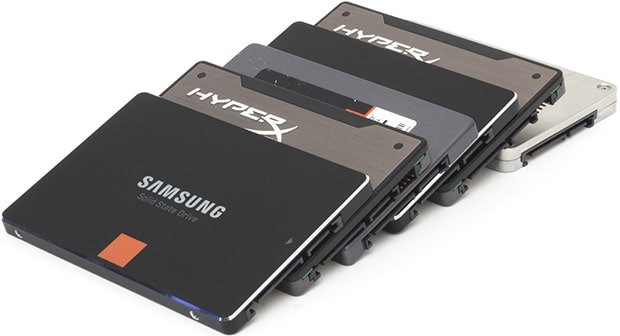 For the first quarter of 2017, DRAMeXchange maintains a conservative forecast of end product sales. However, most NAND Flash suppliers (with the exception of Samsung) will still have complications in their transition to the 3D-NAND technology. Furthermore, the consensus of leading suppliers will continue to be the maximizing of their profitability. Therefore, contract prices of mainstream SSDs are expected to keep climbing during the period.
"The price gap of 128GB and 256GB SSDs versus 500 GB and 1TB HDDs grew larger than expected in the second half of 2016 due to the sharp rise in SSD prices," said Alan Chen, senior research manager of DRAMeXchange. "Nonetheless, SSD demand in the PC-OEM market is gaining strong momentum as SSDs in general have surpassed HDDs in terms of price to performance. The pace of SSD adoption in both consumer and commercial segments of the notebook market has exceeded DRAMeXchange's estimation.
Chen added: "Irrespective of the undersupply situation in the NAND Flash market, the SSD adoption rate in the global notebook market is certain to pass 30% this year. Furthermore, this figure is expected to be above 50% sometime within the 2017~2018 period."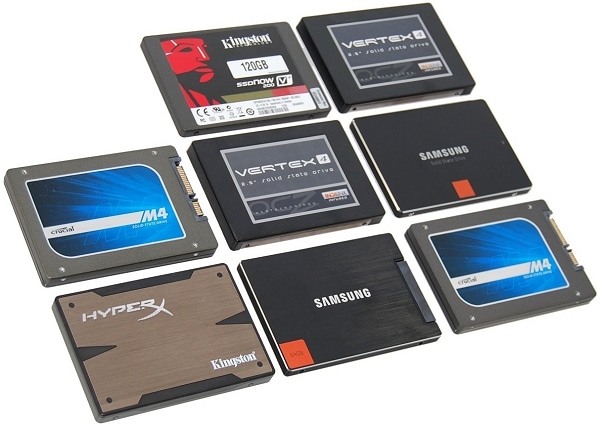 Client-grade SSD shipments to grow just 2~3% sequentially in this fourth quarter
Shipments in the global notebook market rose in third quarter of 2016 due to new product releases and effects of the traditional busy season. Correspondingly, shipments of notebook SSDs in the PC-OEM market expanded 25~26% sequentially. SSD adoption rate among notebook also reached around 35~36% during the same period.
The channel markets for SSDs worldwide have been affected by the tightening supply and rising prices for NAND Flash, but memory module makers in the third quarter had sufficient chips on stock to fulfil orders from their customers. Hence, third-quarter SSD shipments in channel markets posted an above-expected sequential increase. On the whole, shipments of client-grade SSDs (including products for notebooks, desktop PCs and channel markets) amounted to 32.3 million units, up 15~20% from the second quarter.
The outlook for this fourth quarter indicates that NAND Flash supply will be under greater strain and prices of TLC NAND chips are expected to remain high. Also memory module makers are likely to be running low on their Flash memory inventories at this stage. Due to these factors, SSDs shipments in channel markets will be limited. DRAMeXchange estimates that the global shipments of client-grade SSDs for the fourth quarter will grow by just 2~3% sequentially.
A breakdown of total SSD shipments for 2016 is expected to reveal that the majority of the products are using NAND Flash chips made on the 16nm and 15nm processes. Moreover, TLC-based SSDs are anticipated to surpass MLC-based counterparts in shipment share and become the market mainstream this year.
Looking at interface technologies, only a few PC-OEMs were committed to using PCIe for their client-grade SSDs during the second half 2016. Meanwhile, much of the demand in channel markets is still for SATA III. Therefore, SATA III is still the dominant interface technology in the client-grade SSD market this year. While the global market share of SSDs with PCIe is estimated at just around 20% in 2016, it is going to expand rapidly next year, perhaps reaching to 30~40%. The increasing number of brands offering SSDs with this interface technology, along with more affordable solutions from SSD controller chip makers, will help grow the market share of PCIe in 2017.